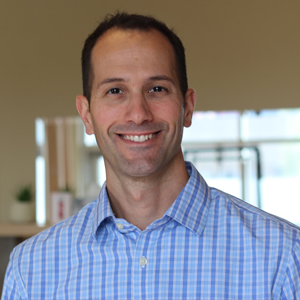 Andy Botelho BScPT, HonsBKin, CGIMS, FCAMPT
andy.botelho@silveradophysio.ca
Andy graduated with distinction from McMaster University in 2000 with an Honours Bachelor of Kinesiology degree before receiving his Bachelor of Science in Physical Therapy from the University of Western Ontario in 2003. Since then, Andy has completed several specialized post-graduate courses. He became a Fellow of the Canadian Academy of Manipulative Physical Therapy in 2008. In 2010 he became a Certified Gunn IMS Practitioner. More recently, Andy was added to the roster of Physiotherapists in Alberta who are able to order diagnostic imaging for their patients.
Over the years, Andy has provided on-field coverage in events such as the Ontario Winter Games, the National Netball Championships, and the PGA Nationwide Alberta Open. In January 2013, Andy opened Silverado Sport Physiotherapy located in SW Calgary, Alberta.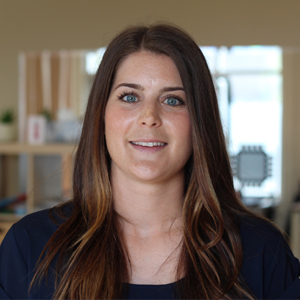 Claire Thomas MScPT, BPE, AFCI, CGIMS
claire.thomas@silveradophysio.ca
Claire graduated in 2009 from the University of Alberta after completing her Master's Degree in Physical Therapy and Bachelors Degree in Physical Education in 2006. During this time she played varsity soccer for the University of Alberta and Red Deer College. Claire is certified in Acupuncture from the Acupuncture Foundation of Canada Institute and completed her Intermediate Diploma of Manual therapy in 2013.  Claire joined Silverado Sport Physiotherapy in April of 2013.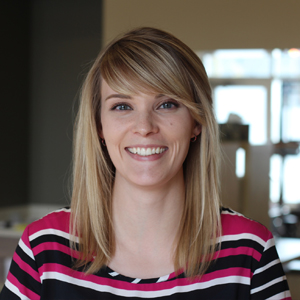 Kara Laing  MScPT, BScKin, CGIMS
kara.laing@silveradophysio.ca
Kara received her Masters of Science in Physical Therapy from the University of Alberta in 2014. Prior to this, she completed her Bachelor of Science in Kinesiology at the University of Calgary. While at school, Kara had the opportunity to further her knowledge in the area of rehabilitation by working with a variety of groups, including the University of Alberta Spinal Disorders Lab, University of Calgary Sport Injury Prevention Research Centre, and the University of Calgary Rehabilitation & Fitness program.  Kara joined Silverado Sport Physiotherapy in January 2015.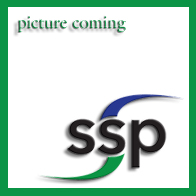 Lara Benavides MScPT, BSc, FDN
lara.benavides@silveradophysio.ca
Lara graduated from the University of Alberta with a Master of Science degree in Physical Therapy. Prior to this, she completed a Bachelor of Science degree in Health Science.  Lara is certified in Functional Dry Needling, and has pursued post-graduate training in acupuncture, the SFMA, and manual therapy.  Lara's goal is to help her patients move better, feel better, and return to doing the things that they love. As someone who has always been involved in sports and valued an active lifestyle, Lara loves to help people find fun ways to incorporate activity into their day-to-day lives, achieve their goals, and prevent future injury.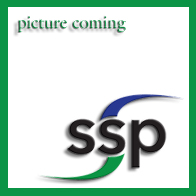 Mitchell Ast MScPT, BPHE
mitchell.ast@silveradophysio.ca
Mitchell graduated from the University of Alberta with a Master of Science degree in Physical Therapy. Prior to this, he completed a bachelor's degree of Health and Physical Education from Mount Royal University. Being a new graduate, Mitchell is looking forward to taking some post-graduate course work in the near future. Having been involved with sports his whole life including playing Football, Hockey, Ultimate Frisbee, Golf, Biking and Running, and understands the frustration from being held back by an injury. Mitchell's goal for his patients is to get them back to their normal activities with confidence, and with a reduced risk of re-injury.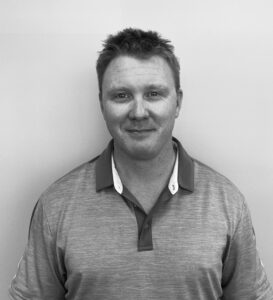 Keith Mather – Registered Massage Therapist
keith.mather@silveradophysio.ca
Keith is a graduate of the Mount Royal Massage Therapy Program. He finished the program in August of 2005 and began working within a week of finishing school. During the course of his 8 years of practice, Keith has worked closely with many highly respected RMT's, chiropractors and physiotherapists, learning many useful skills that he incorporates into his treatments. Keith enjoys working with patients of all ages and activity levels.
He especially enjoys the results experienced by patients who come in with poor posture related to desk work. Keith believes that with a combination of massage and patient cooperation away from the clinic, desk work doesn't have to cause muscle pain and headaches. As well, Keith enjoys playing a variety of sports, including soccer, basketball and most recently kettlebell sport. He is also now beginning the journey to becoming a golfer and loves working with fellow golfers to keep them limber and on the course. Keith believes that an active lifestyle is possible and beneficial for almost anyone.